Dolby Theatre | Los Angeles, California
If you're looking for unusual ideas to escape the routine and spend an amazing Tuesday evening out with your close ones – here's one idea. One of the most iconic and world-heralded musical performances of all time will team up with the most illustrious musical theatre in Los Angeles (and across California as well) on Tuesday 26th October 2021. You guessed it right – My Fair Lady will honor the stage of Dolby Theatre to treat the patrons with an incredible musical delight! Critics and fans in the know claim that the performance is "one of the best musicals of the century", and you're just a click-away from experiencing it live! Treat yourself or your close ones with this breath-taking musical journey by securing your seats today – tomorrow might be too late!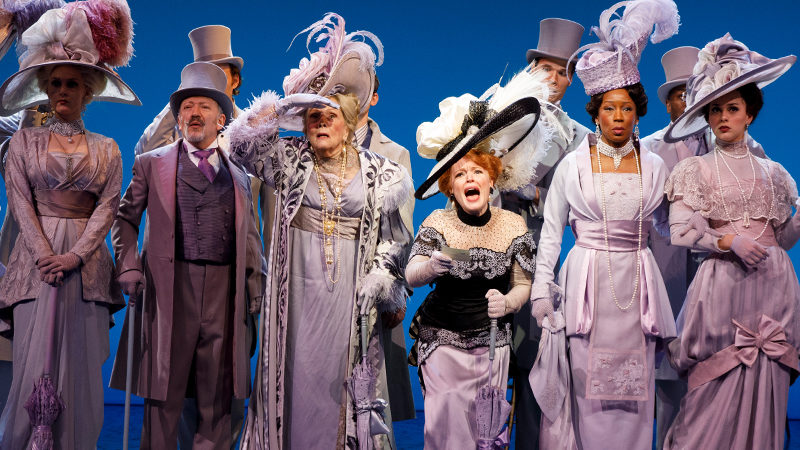 My Fair Lady, the timeless musical from way back in 1950, revitalized, revamped and better than ever before, coming to you only at the superb Dolby Theatre in Los Angeles on the Tuesday 26th October 2021. My Fair Lady tells the story of Eliza Doolittle, a young Cockney flower seller, and Henry Higgins, a linguistics Professor who has decided to convert her into his idea of a "proper lady." Come along to Dolby Theatre for London cockney exploration back in time to the roaring 1920s, come and travel around the world-famous London Covent Garden flower market, with street hawkers slinging their wares and market stalls trading their quick fixes, a time when gentlemen were real men, with top hats and pocket watches. The story goes… While taking a walk around the London Covent Garden market with his friend, Professor Higgins entered into a friendly bet, over whether or not he could convert one of the unfortunate cockney flowers peddling girls, Elisa to be specific. From a bad-mouthed street peasant into what he thought to be a "perfect lady". The final test would be in six months when he would present young Eliza to the London socialites at the Embassy Ball. Buy your tickets now to My Fair Lady only at the Dolby Theatre now!