Dolby Theatre Seating Chart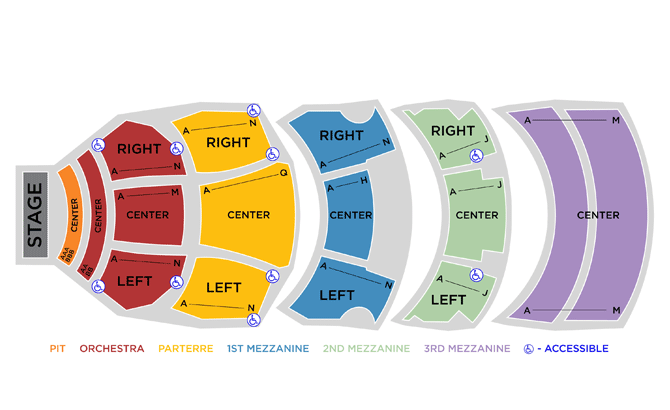 The auditorium is known for its striking "tiara," a structure that supports and conceals an immense and complex lighting grid, with reflective ribs that extend down the box seats, creating a smooth flow from floor to ceiling. The chamber was designed to achieve the maximum possible immediacy between performers and audiences, as well as to focus attention to the action on stage. The proscenium, 64 feet wide by 35 feet high, supports a fine bronze mesh together with luxurious curtains. The entire chamber is decorated with cherrywood finish and rich plum upholstery that give the big space a sense of warmth.
Seating is split into five sections – the main orchestral floor, three mezzanine levels and an accessible section. Patrons are asked to find their way to their allocated seats and not to change seats on the day of their show – staff will be on hand to help guide you to the correct location.